Oregon Hop Springs – WordPress Website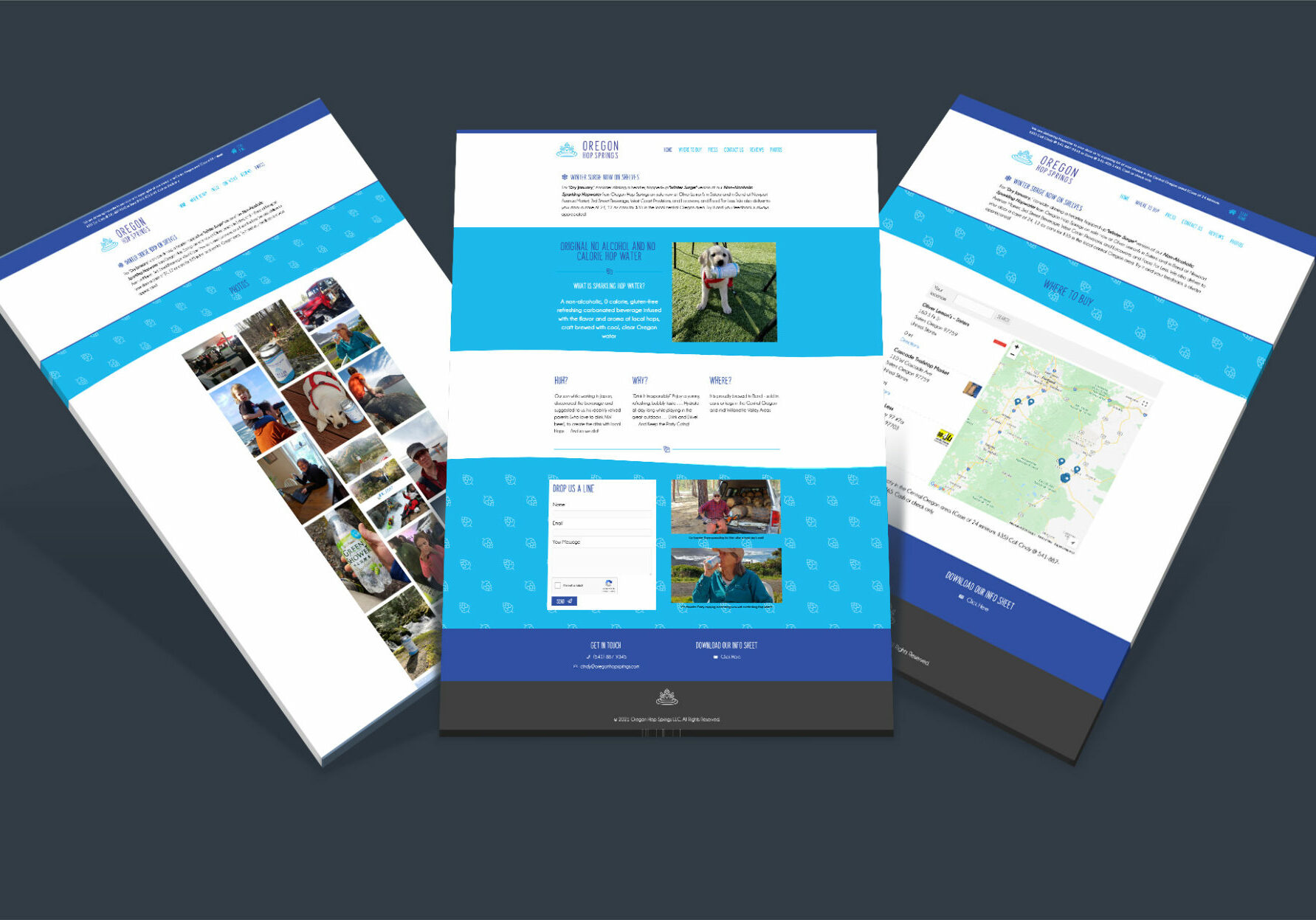 By Intern & Guest Author, Cloe P.
Oregon Hop Springs is the first calorie and alcohol-free hop water infused with the aroma of local hops using local ingredients. It is brewed in Bend and sold across Central Oregon and the mid-Willamette Valley. The founders, Cindy and Dave, are very community and environmentally oriented. We teamed up with them to create a WordPress website that displayed their brand and values.
When we began the web design process for Oregon Hops, we wanted to create a website as unique as the drink itself. Since the two ingredients are hops and water, we used that as inspiration for the theme. The primary colors for the WordPress website are light blue, dark blue, and white. We sprinkled hops iconography throughout the WordPress website. On some pages, we included the illusion of a wave as part of the color blocking. Some other cool features include a locator where you can find stores selling the beverage, a media blog and a social photo gallery.
"Alpenglow is easy to work with, and the website product was beautiful with great artistry. It is a classy product, and they went out of their way to help us improve the website."

– Cindy Glick, Co-Owner
We had a great time with this web development project because Oregon Hop Springs is on-brand with Central Oregon values. Cindy and Dave are all about environmentalism and using resources sustainably. Both Alpenglow and Oregon Hop Springs are interested in helping the local watershed.
Cindy and Dave have brought the community together with this innovative beverage. As web developers, we were able to translate this into a professional WordPress site. It was a lot of fun to bring all of the ideas to fruition and get creative with our web design.