Robert Axle Project Website Design & Development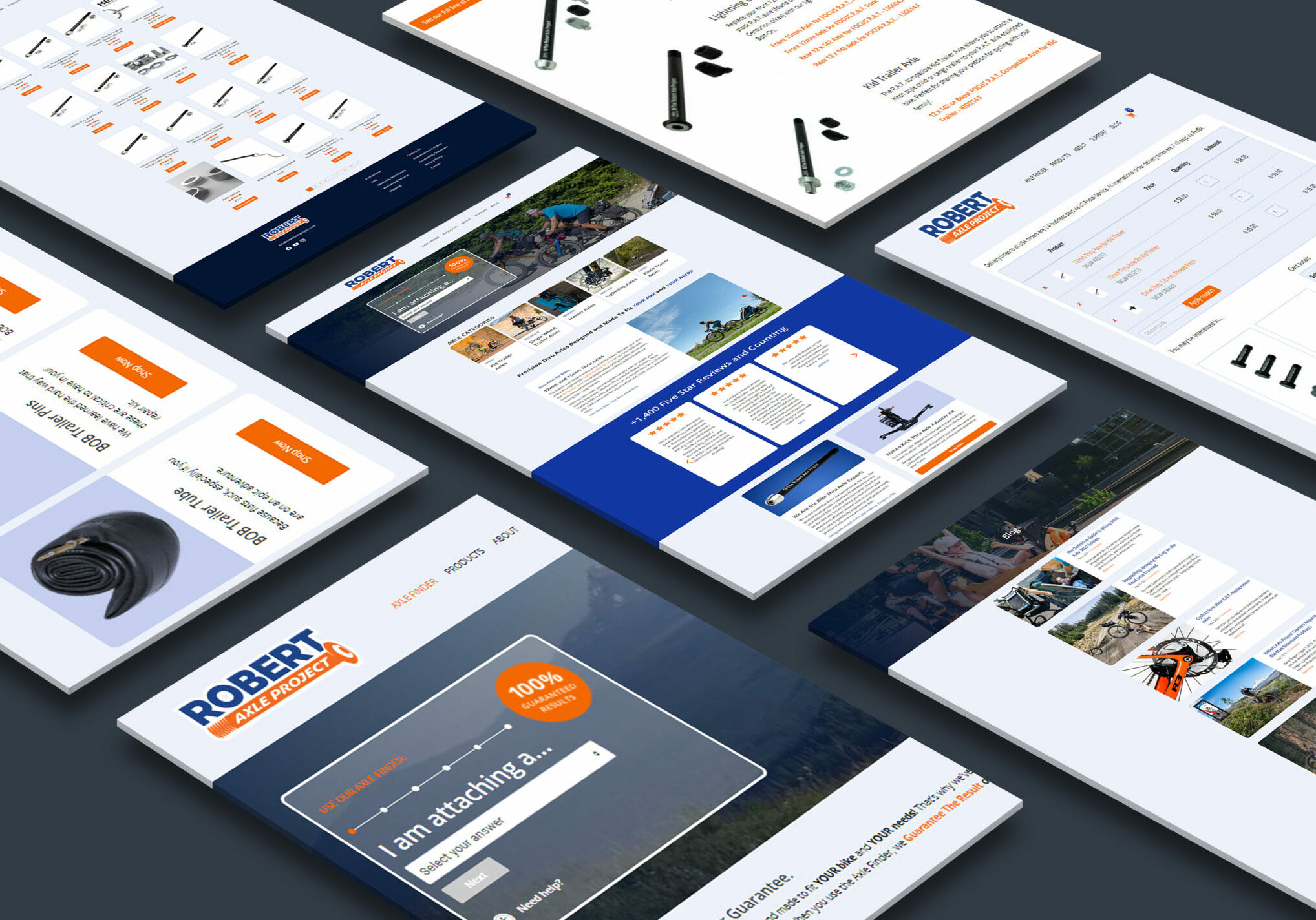 Sometimes a dream project shreds up to us right out of the gnar. At Alpenglow, we love 2-wheel locomotion almost more than designing killer websites. So, we're mega stoked to work with the Robert Axle Project!
Born in our hometown of Bend, Oregon, from a passion for adventure, Robert Axle Project manufactures precisely fitted Thru-Axles for multiple brands of bikes. The expertly made Thru-Axle connects kid trailers, cargo trailers, trainers, adventure touring gear, and more.
At the heart of the website is the "Axle Finder." We were challenged to update the design and functionality of this vital component to help users find the correct fitting axle. We responded with a slick multi-step form, built with custom JavaScript, which interfaces with a fitment API.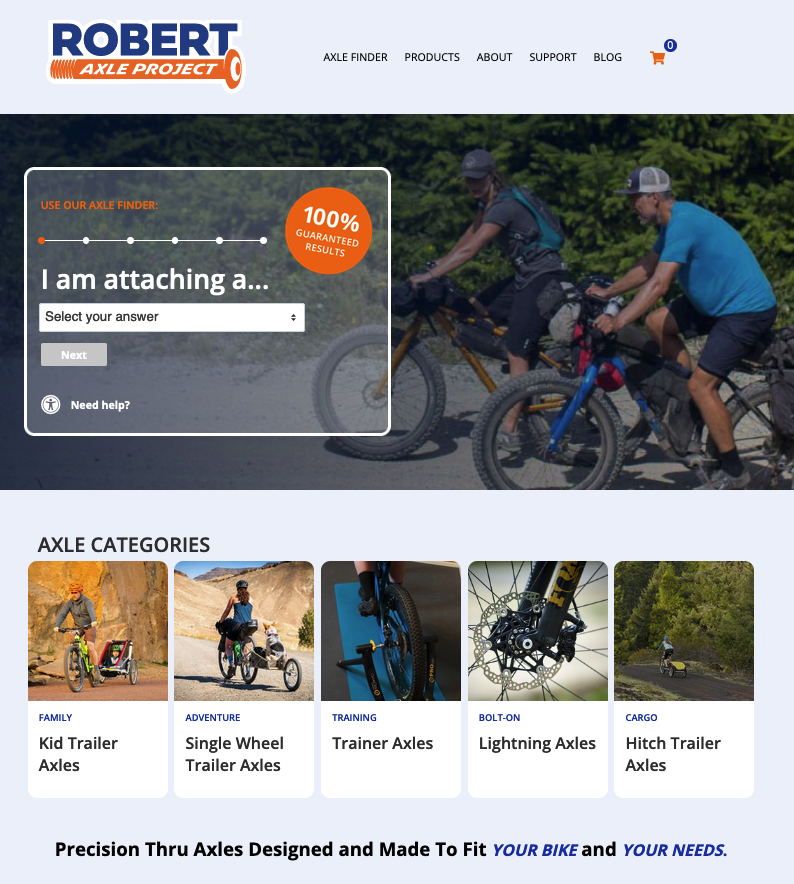 Additionally, the entire website had to be responsive and with a sleek modern design. Users are now more likely to view and purchase axles using mobile devices.
Collaborating with the Robert Axle Project team, we utilized their current content, photos, and product information to create an entirely fresh new website. The solution stack includes WordPress, WooCommerce, Litespeed, and Redis.
Launched in May of 2022, we love this bold yet user-friendly design for all shralpers and shredders to find the perfectly fitting thru-axle.
Check out at the new Robert Axle Project website and get in touch if you want to cruise the digital singletrack with us!