Curtis Salgado – Custom WordPress Website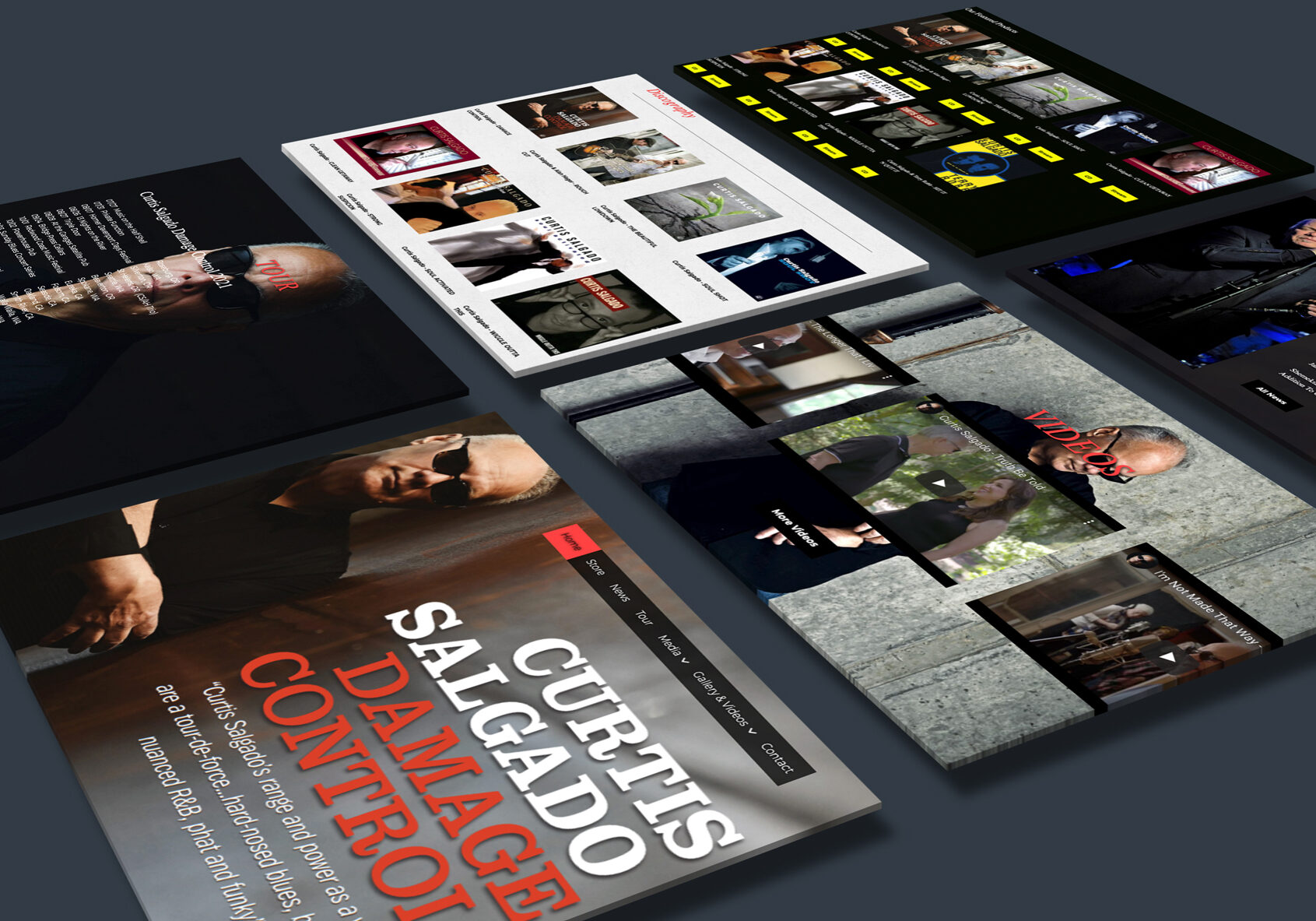 By Intern & Guest Author, Cloe P. 
We had the pleasure of designing a WordPress website for Curtis Salgado, an award winning vocalist, instrumentalist, and songwriter.  He is originally from Eugene, Oregon and has performed at Portland's Waterfront Blues Festival, The Chicago Blues Festival and The Tampa Bay Blues Festival. Salgado is known as a powerhouse who sings from the soul, and we made his website reflect that. With his new album, "Damage Control," being released, he was ready for a website update that reflects the look and feel of his new release
Salgado spans blues, soul, and rock-n-roll. The bluesy-rockin' WordPress website includes key information such as a newsfeed, tour dates, media gallery, and press kits. We included many dynamic photos and videos on the home page. In the store, you can purchase cd's or stream any of his albums. We embedded plenty of videos. The most important part of the design process was making sure we broadcasted Salgado's voice and performance capabilities.
It was a great opportunity to design a site for a renowned musician, especially an Oregon legend! We were able to create a website that showcases his newest album front and center on the homepage, while also providing tons of access to video footage of Salgado. If blues, soul, and rock-n-roll is your jam, be sure to check him out on one of his tour dates!