Terra Dynamics – Handcrafted WordPress Website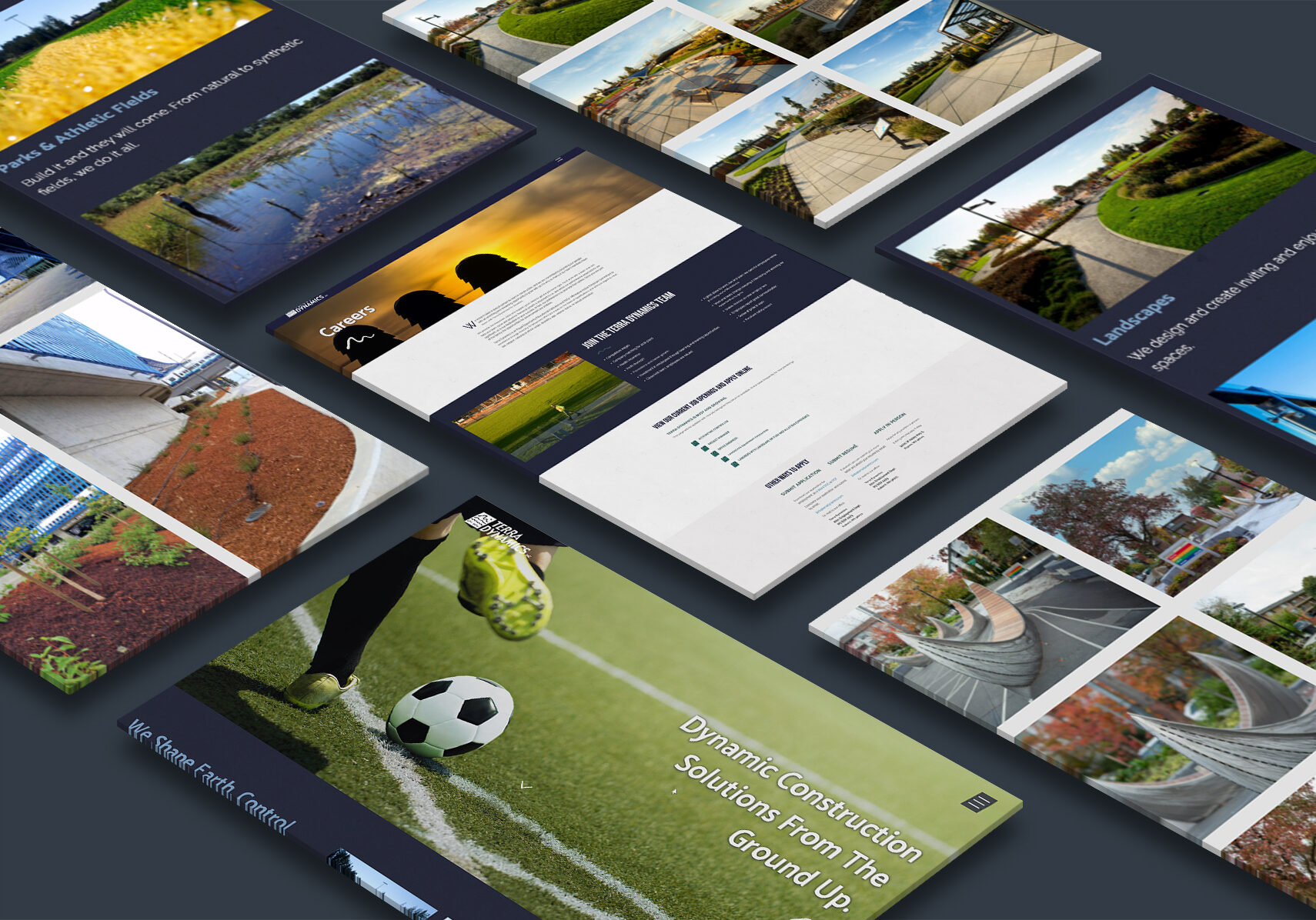 By Intern & Guest Author, Cloe P.
Terra Dynamics is a dynamic construction solutions company that focuses on parks and athletic fields, landscapes, public works, wetland mitigation, and terra roofs. We teamed up to handcraft an elegant B2B WordPress website showcasing their work, services, testimonials, and career opportunities. We designed the site to have an enterprise-outdoor feeling.
We struck a balance between modern and classic design by implementing a vast hero slider that showcases portfolio photos as the focal point of the homepage. Below this, we included information about their diverse service offerings. Finally, we followed up with career opportunities and testimonials. The custom-made color pallet reflects the beautiful Puget Sound landscape, where this exceptional company was founded in 1986.
We wanted the homepage to include the essential information without becoming cluttered or long-scrolling. Therefore, creating a user-friendly interface was at the forefront of our minds with this project. That is why we focused on organizing content in four digestible sections: "Work," "Careers," "About," and "Contact."
The purpose of this website is to attract customers, elevate beyond competitors and attract future employees. The enhanced careers section includes all of the knowledge a prospective employee needs to understand the company's values and capabilities. In addition, we partnered with a local copywriter and a Seattle-based photographer for photos and copy. Like the parks, fields, and outdoor spaces that Terra Dynamics build, we were happy to launch this digital destination for many to enjoy!