5 Bend, Oregon WordPress Learning Resources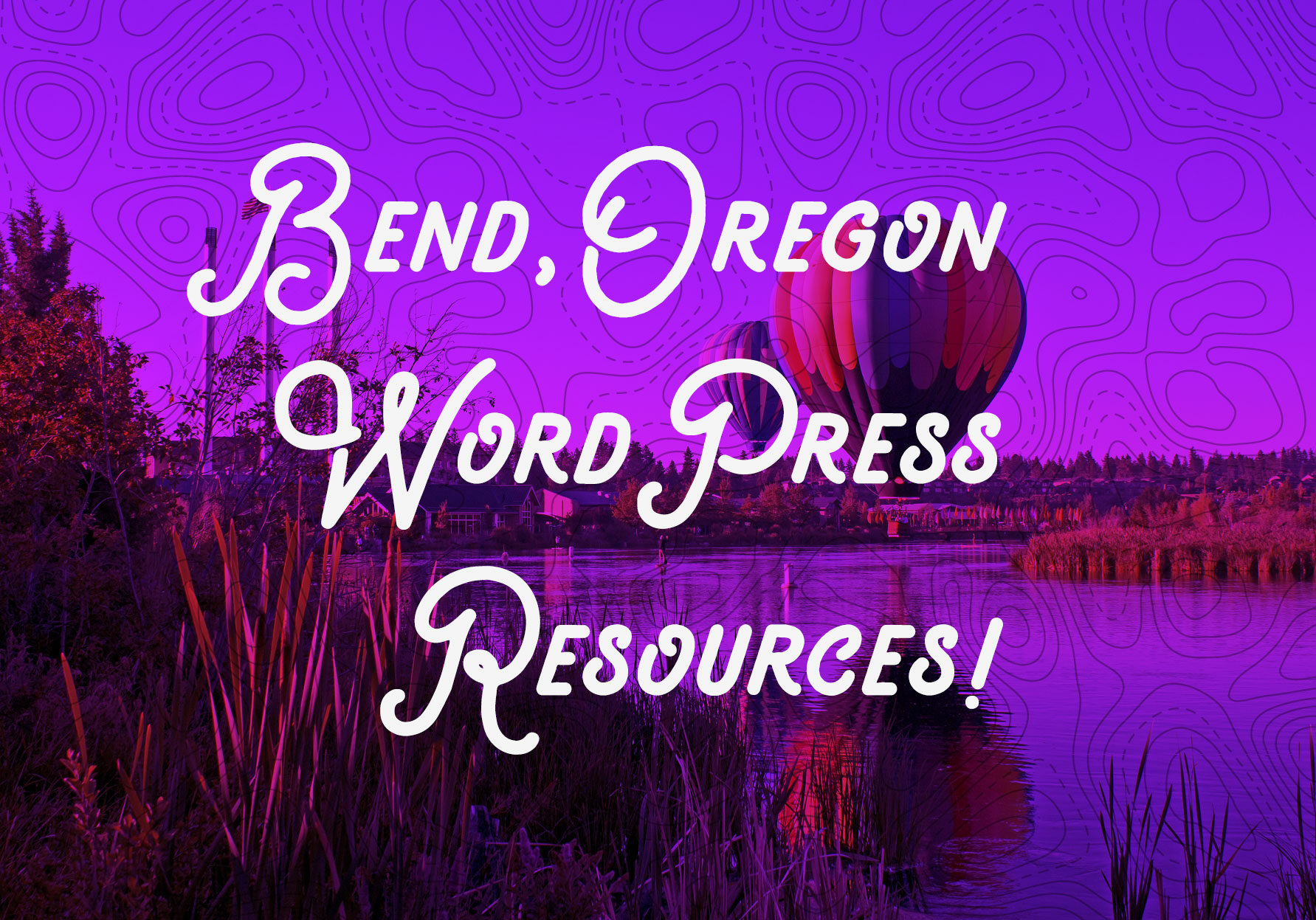 By Intern & Guest Author, Cloe P.
Are you looking to get more involved in Bend, Oregon's WordPress, WooCommerce, tech, and entrepreneurial communities? Whether you are a student just starting in web development or a well-seasoned expert, there are tons of opportunities to connect with other like-minded individuals in Central Oregon. From WordPress Meetups to full-fledged courses, there is no shortage of groups that will welcome you into their circle and help you level up your skills. We also included a list of digital groups, ideal for those with a schedule that doesn't allow in-person connections.
Local to Bend:
This Meetup is a group of Bend & Central Oregon locals who are WordPress developers, designers, and publishers. Anyone interested in growing their WordPress skills is welcome to join. There are currently over 340 members and growing.
Bend JS is another group of Central Oregon code geeks who gather to discuss JavaScript. Not specific to WordPress, but JavaScript is the language of the web and crucial to almost every WordPress site. No matter what level you are at when it comes to coding, you can join this Meetup group to expand your knowledge.
Central Oregon Community College (COCC of Bend) offers a six-week WordPress course to create attractive, sophisticated blogs and websites. The syllabus includes a twelve-lesson program that starts with the basics, builds a foundation, and ends with learning SEO, security, and monetization. This is currently an online course with many positive reviews.
This course also lasts six weeks but targets people who have already established a basic foundation with WordPress. You will get the opportunity to work with themes, explore plugins, master the inspector, maximize your audience, and more. There are no firm prerequisites besides the suggestion of first taking "Creating WordPress Websites" if you are brand new to the subject. 
This is a fantastic group for anyone in the digital creator's space, including WordPress pros. Bend Digital Creators include bloggers, graphic designers, web developers, social media specialists, online marketers, entrepreneurs, writers, artists, photographers, videographers, and more. They hold monthly events, which either take place at Next Studios, or restaurants and breweries in town.
Other Resources:
This Facebook group is a large community of over 50,000 WP users and a resource for asking questions. You have to fill out a short survey to join. It screens to ensure you are an authentic user and won't spam the account. Once you are in, there is tons of opportunity to connect with other WordPress developers and build a community.
This is a group to join once you start feeling comfortable with WordPress. Issues might arise with code as you get into more advanced web development. Creating websites can be overwhelming if you have not previously worked with any coding language. Even if you have, there are so many to choose variations. From HTML to Java, have no fear. Now you have support at your fingertips. While it is great to spend some time learning the basics, this is a great resource. What might take days on your own can be learned when you have 5,000 other WordPress developers at your disposal.
This is the perfect group for you WordPress designers to gain constructive feedback. Design can be challenging, especially when you are freelancing. Having a community to share your ideas with and provide their opinions before presenting to a client can help save you time and money. There are over 5,000 members. You must answer some easy questions to get accepted into the group.
If this list is helpful, leave us a comment below! We love to hear your feedback. We will continue to update this list as the Bend, OR WordPress Community grows. Happy web building!