Announcing Our New Location at OSU-Cascades Innovation Co-Lab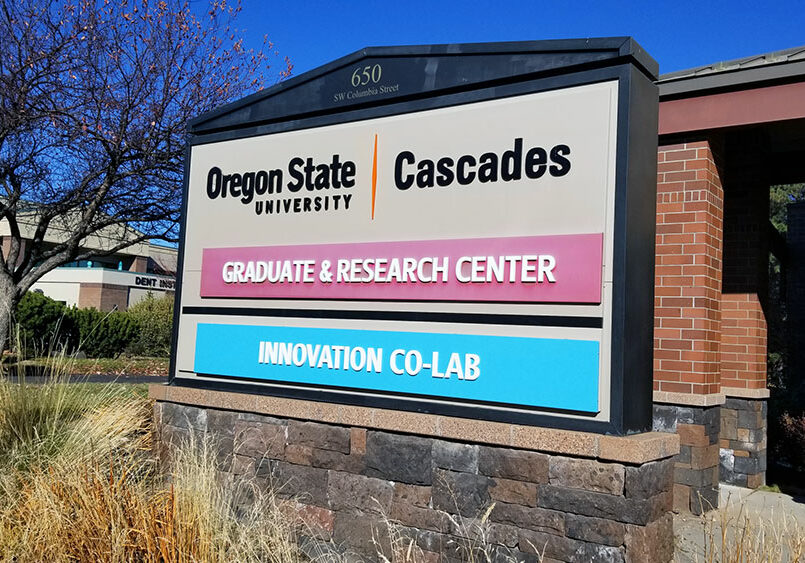 Alpenglow Agency moved into new digs this fall. Our new basecamp is located in the heart of Bend, Oregon at the OSU-Cascades Innovation Co-Lab.
Why The New Space?
I love the digital nomad life and the freedoms it affords, but the glamour sometimes comes with struggle. To name a few:
Asking the barista if they can power cycle a router
Chairs designed for a coffee chat, not multi-hour work sessions
Working at the park is zen, but the screen glare is not
When that Starbucks playlist loops the 6th time
Home office casual Friday means all-day sweatpants
This company is also growing beyond myself. I'm joined by Digital Advertising Specialist Jennifer Andrews as well as Interns from the OSU-Cascades Student Consultancy.
We needed a place to meet, focus, design, develop, spitball, brainstorm, discuss and incubate. The Innovation Co-Lab is the ideal gathering spot for us, and it is also a convenient location to meet our clients.
Why Coworking?
Bend is the US capital of remote working, so it is no surprise there are several coworking operations to choose from. Of all the options, I found the Innovation Co-Lab to be the best fit for us. It provides all the essentials: dedicated desks, conference rooms, whiteboards and a hard-working espresso machine.
From mentoring to beta testing, the members at the Co-Lab help each other. It is a sense of community you can't find at the coffee shop or home office.
Other coworking spaces tout work-leisure perks like beer taps, yoga classes and ping-pong. The Co-Lab follows a different path by helping companies grow with added value resources. It is more than coworking, it is an incubator.
We help startups, nonprofits, and existing companies by giving them access to cutting-edge expertise, student teams, coworking space, and mentorship. Through this work, our ventures grow our local economy, create jobs, and bring new opportunities to Central Oregon.

https://osucascades.edu/co-lab
As for wifi? That sweet .edu fiber is piping white-hot data at over 200 Mbps!
Check out the Co-Lab!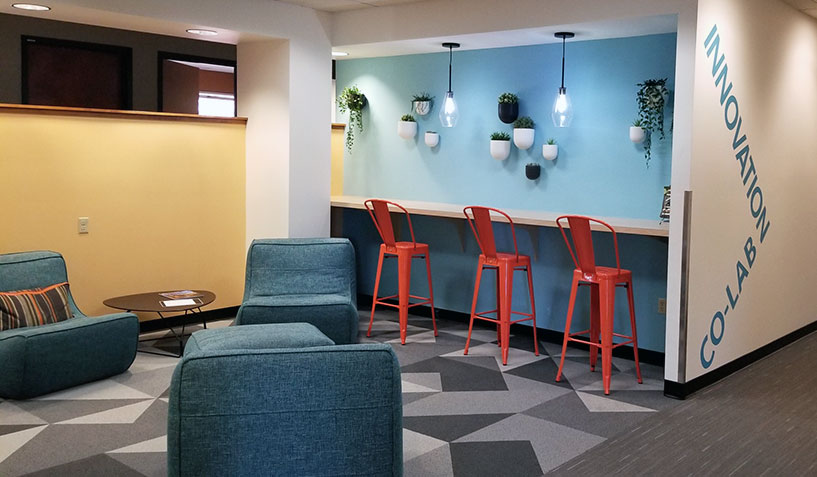 Visiting Central Oregon? Come tour our new basecamp! Working remotely in Bend? Join up!
The Innovation Co-Lab is perched above Bend's scenic Old Mill district. The Deschutes river trail, OSU-Cascades campus and west side shops are steps away. With Mt. Bachelor only 24 minutes away, you might also want to join us for a morning Board Meeting ?