Welcome To Our New Website!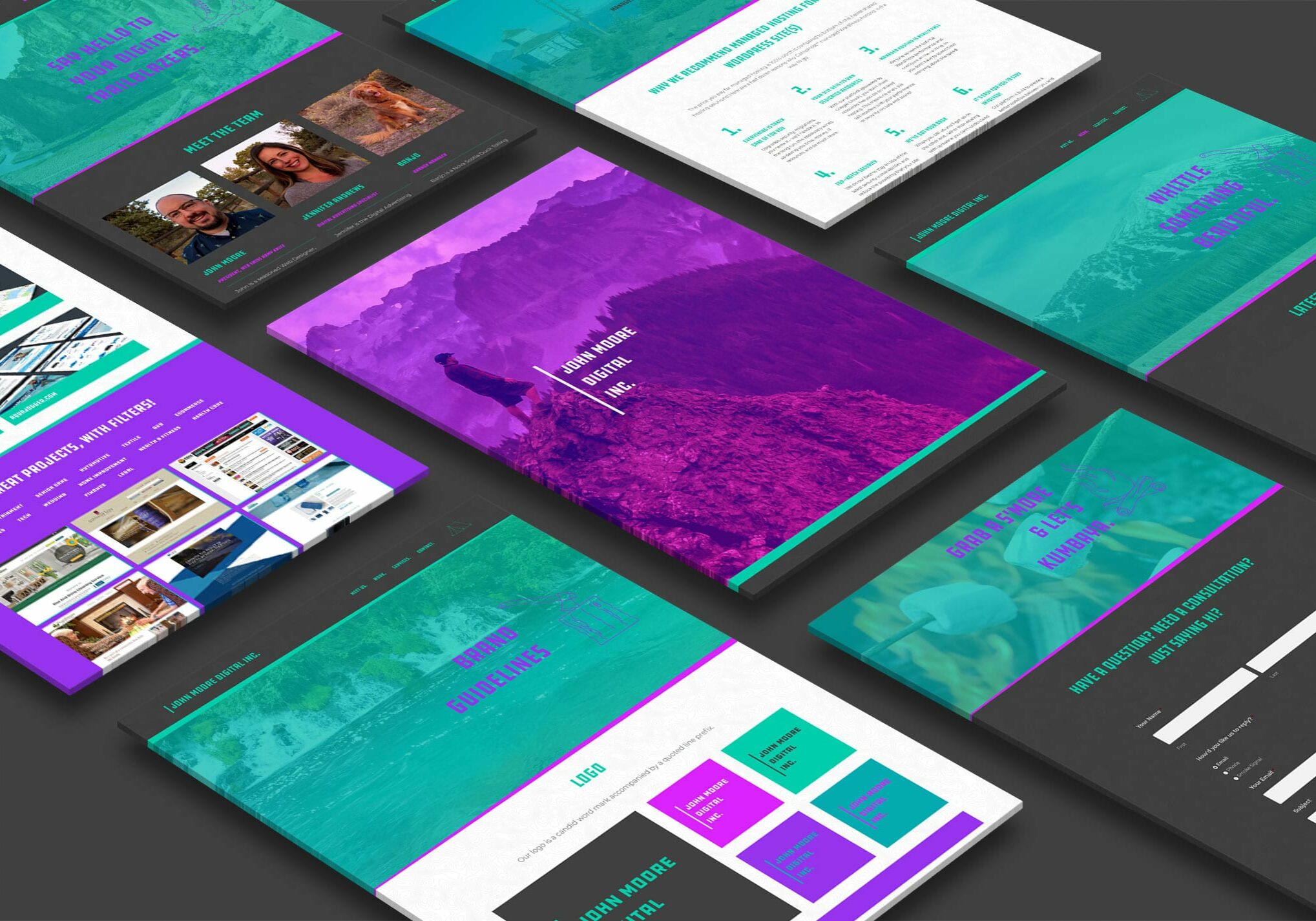 New Launch Announcement
We are pleased to officially launch our new website, alpenglowagency.com. The new digital destination touts our portfolio of work, bios, services, partners and this blog.
As the trope goes, "the Cobbler's children go unshod." In this case, our one-page biz card website wasn't cutting it anymore. It's our vision to be the premier website design & digital advertising company based in Bend, Oregon. So we needed a slick website to support that goal!
We started with a new brand identity featuring an updated logo and a color pallet inspired by outdoor elements near our home of Bend, Oregon. We incorporated topographic map elements and outdoor iconography that illustrate our passion for outdoor exploration.
We designed our custom theme straight into WordPress with the Bootstrap 4.0 framework and our own PageOutfitter™ tool. Copious amounts of strong coffee and midnight oil fueled development sprints over the course of several weeks. On August 5th, 2019 we made the switch from beta to live.
We're super proud of the entire site, but we're extra excited to use some landscape images from John's photography. We're also stoked on the finished portfolio page. Gone are the days of emailing long lists of email links to prospective customers.
We hope you enjoy the new website! If you are looking for a trusted Web Design or Digital Advertising partner, you have found the right camp. Let's talk!